Happy Valentine's Day everyone!
This cute Valentine is from my collection of vintage postcards and ephemera. The artist is Bernhardt Wall, his art was popular for post cards in the early 1900's. There is a large selection of Valentine's items at my store at
Magnolia Vintage
. I hope you'll take a peek!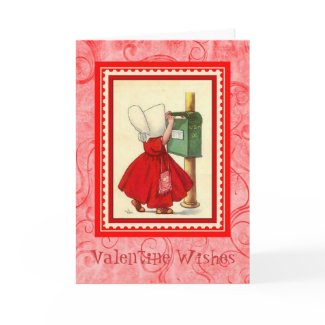 Vintage Valentine ~ Girl Mailing Her Valentine
by
MagnoliaVintage
Join Zazzle.com's
artist affiliate program